Doctors & Staff
Meet the experienced and friendly doctors and staff who make Golden State Optometry a proud provider of vision care products and services in Santa Monica.
---
Dr. Vipal Gandhi, O.D.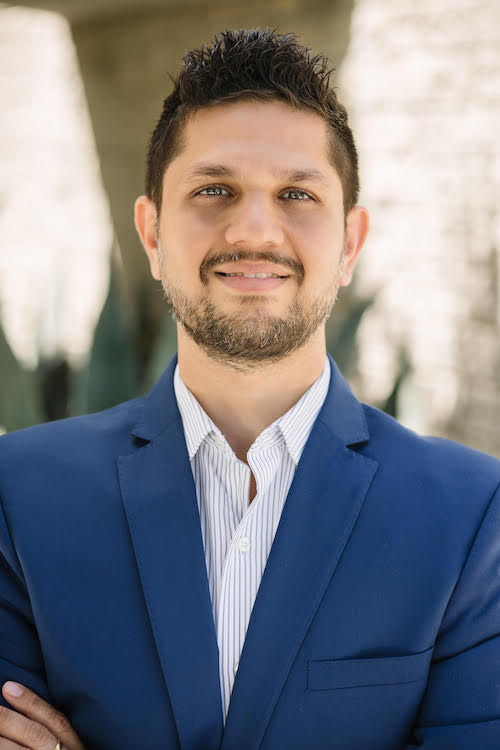 Dr. Gandhi was born and raised in India where his family has been interested and passionate about medicine for more than five generations. His interest in Optometry was peaked when his grandmother required care for her cataracts.
He received his Bachelor of Science degree in Biological Sciences from the University of California, Irvine in 2009. Dr. Gandhi earned his Doctorate of Optometry in 2013 as a member of the charter class of Western University of Health Sciences, College of Optometry.
His collegiate career was highlighted by various awards and distinctions including "Outstanding Clinician of the Year" and inclusion in "Who's Who amongst American Universities & Colleges". While at Western University, Dr. Gandhi was actively involved in researching color and accommodative dysfunction under respected vision scientist Dr. Christopher Chase. He received extensive training at the Advanced Vision Institute in Virginia and the Bay Pines VA Hospital in Florida.
He has also worked closely with ophthalmologists at the Clarity Eye Group in Huntington Beach to provide pre-op and post-op care for patients who have undergone cataract and glaucoma surgeries.
---
Marco Cuevas, Board Certified Optician, Office Manager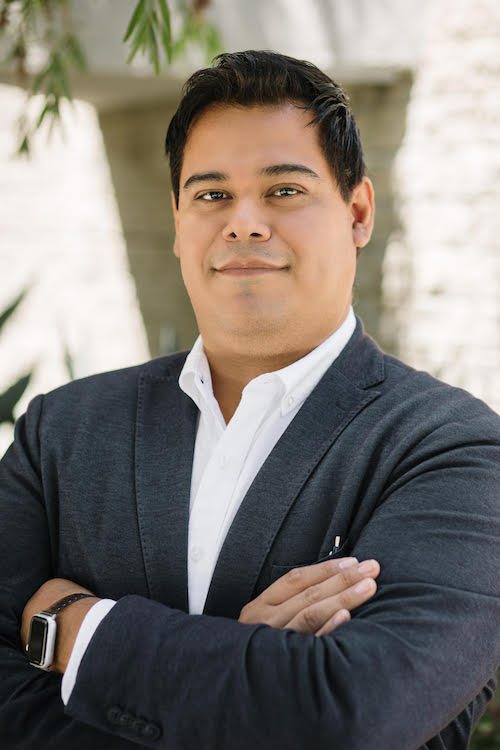 Marco joined our team in January 2014. He grew up here in Southern California and is local to Los Angeles.
He is an ABO Board Certified Optician and licensed in California. He has been a practicing optician for 10 years, working for ophthalmologists and optometrists alike.
Marco enjoys helping people, especially in choosing their eyewear so they can feel their best. Need your eyeglasses adjusted? Marco would gladly help.
When not working, he enjoys going out to the movies, hanging out with friends, and sleeping. His hobbies include gardening and caring for his aquariums..
---
Jocelyn Broussard
Jocelyn joined Golden State Optometry in May of 2022 as our Optical manager and optician. While she may be new to GSO, she has worked side by side with Dr. Gandhi since 2015.
Jocelyn considers it her top priority to provide expert care and exceptional experiences for our patients. She is passionate about educating patients and utilizing the latest in eyewear technology to customize optical solutions for each patient. With hand-picked frames and tailored lens options, Jocelyn aims to provide the perfect glasses to suit your style
Jocelyn lives in San Diego and travels to Santa Monica every week for work. She loves to hula dance and on her days off you can catch her at the beach or at Disneyland with her 4-year-old daughter Ryan. Don't forget to look at her feet, you'll never catch her in the same shoes twice!
---
Winnie Lau, Optometrist Assistant/Medical Biller
Winnie has been associated with our practice for more than 25 years. She has been in the health care field for the past 30 years and treats all of the patients in the practice as if they were her extended family and friends.
When Winnie is not at the office, she enjoys walking and loving her animals. Winnie also likes watching TV and spending time with her son.
---
Jennifer Marez
Jennifer is the newest addition to the GSO family. Jennifer has been in the optical field for over two years and joined Golden State Optometry in April 2023.
You can find her smiling at the front desk, always ready to greet patients with a warm welcome. Her top priority is patient satisfaction and providing an enjoyable experience from the moment patients step into our office.
In her free time, she enjoys going to the gym, journaling, and reading. She also enjoys spending time with her mom, her nieces and nephews, and her best friend.
---
Kimberly Torres
Kimberly joined Golden State Optometry in August 2022 where you can find her at the front desk with a warm greeting upon arrival. She strives to ensure that your visit to the office will exceed your expectations. Although she is new to GSO, she has been in the optometry field for about 6 years now.
Kimberly is a single mother of a 5-year-old boy and resides in Los Angeles. When she is not in the office, she loves to spend time with her family and loves to go shopping.
---
Contracted Specialists
Dr. Lynn Watt Kurata, Optometrist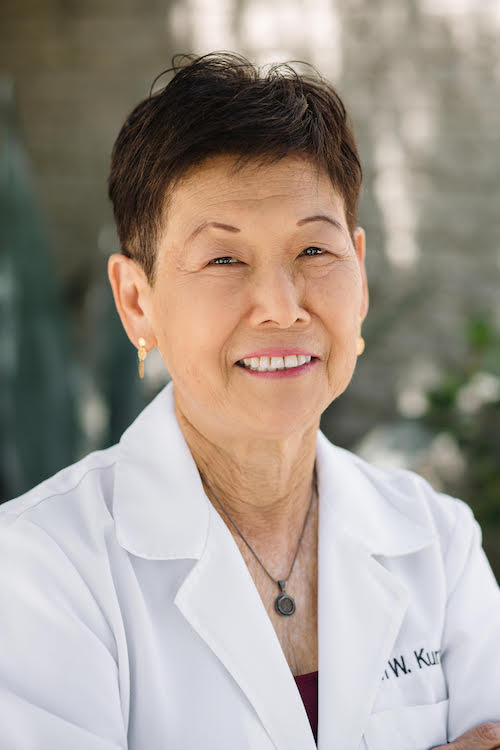 Lynn Watt Kurata was born in Honolulu, Hawaii, the youngest of 5 children of Chinese immigrant parents.
After completing an undergraduate degree in Biology at Seattle University, she went on to attain a Master's degree in Physiology at the University of Hawaii at Manoa. She received her Doctor of Optometry degree from the Pennsylvania College of Optometry, with special training in low vision rehabilitation and primary eye care. She has been practicing for over 25 years, and has previously been associated with ophthalmologic practices.
Along with routine eye exams and contact lens fittings, she specializes in low vision services for partially sighted people.
She is a current member of the American Academy of Optometry, American Optometric Association, and the Los Angeles County Optometric Society. She formerly served as President of the Asian American Optometric Society.
She is actively involved in community service at her church, and has previously provided eye care services to parishioners of a sister parish in Nairobi, Kenya. She also volunteers to perform eye exams/screenings for under-served populations in the greater Los Angeles area.
In her free time she enjoys gardening, hiking, long-distance running/walking, and has completed multiple marathons. She is also an avid cook and loves to try out new recipes for her scrapbooks. She has 3 children.
---