Goodbye from Dr. Shannon and an introduction to Dr. Gandhi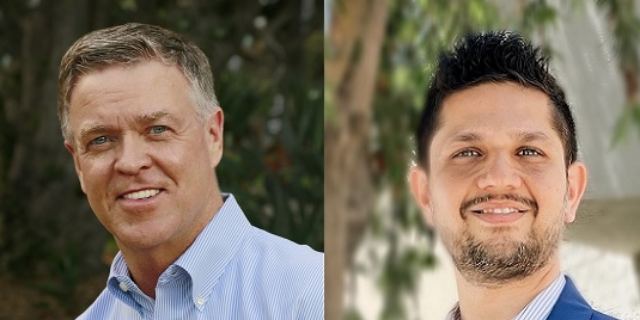 To all of my patients:
As many of you know, I have retired from my optometric practice after 41 years. I've enjoyed my career immensely and am grateful to you all, who have made it so satisfying. The thing I will miss most of all is touching base with my patients from year to year as their families grow and sharing stories and a laugh or two.
I'm extremely happy to pass my practice into the capable hands of Dr. Vipal Gandhi. Dr. Gandhi has been with the practice for 5 years, and I have every confidence that he will continue the tradition of excellent vision care. Some of you will remember that this practice was passed down to me from my uncle Dr. Ron Rimer. This practice has been in my family for over 60 years, and I wanted to pass it on to someone I know and trust. Dr. Gandhi is not only an excellent optometrist but a wonderful, caring man.
I'm going to miss all of you, but I'm looking forward to the next phase of my life, enjoying more time with family and my granddaughter and my newest grandchild coming in the fall. I have a lot to keep me busy as my other daughter will be getting married next year.
Wishing you all the best!
Timothy W. Shannon, O.D.
---
To the patients of Dr. Shannon,
As Dr. Shannon has decided to retire, I am humbled to follow in his footsteps and privileged to be of service to all of you. I hope to be able to continue to provide excellent patient care. This has been a family-run practice from the days of Dr. Rimer. Dr. Shannon inviting me into his practice to continue his traditions leaves me very grateful. I wish him the very best in his retirement and merriment as he enjoys his growing family.
In my spare time, I love spending time with my wife, my 2-year-old daughter Anyrah and our dog Zeus. I am an avid fan of all things Los Angeles Lakers, and I love playing basketball as well. I look forward to meeting each and every one of you, hearing your stores, and sharing some of my own as well.
Sincerely,
Vipal Gandhi O.D